Sitticus floricola palustris (Peckham & Peckham, 1883) - Jumping Spider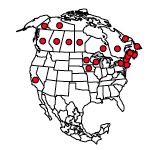 As a result of Prószyóski's Sitticus revision, S. palustris was demoted to a subspecies (see discussion under Metacyrba taeniola). For the naturalist the taxonomist's nomenclature nitpicking may seem a nuisance despite our awareness that such changes likely say something about the real world. In his discussion of the nominate form of the present species Prószyóski reminds us that It should be absolutely unimportant which name is applied for any given species, provided the name is universally accepted and does not change . . . The important point is that the specific name should be in general use as a means of communication. It seems clear then that the amateur and the professional share important expectations even when their perspectives are very different. We each want some assurance that when we do speak about a specific population we are on the same page. This simple, common sense goal is easier said than done. A case in point is Prószyóski's own lack of certainty about how to treat the subspecies floricola and palustris. Ultimately, he suggests, more data will need to be collected and evaluated.

Massachusetts - First State / County Records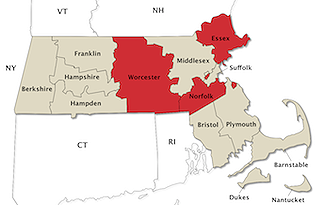 ♦ J. H. Emerton - Attus palustris - Eastern Massachusetts - Emerton, 1891: 247, pl. 20, f. 2
♦ *J. H. Emerton - A. sylvestris - Essex (Beverley, Middleton) - Emerton: 1891: 247, pl. 20, f. 4
♦ **BSNH - A. p. - Norfolk (Brookline) - Bryant, 1908: 94
♦ T. Murray - S. p. - Worcester (Harvard), April 2005 - BugGuide note 15174
♦ Connecticut - S. p. - Kaston, 1948: 459 - 7 records
*Platnick, 2014 treats A. sylvestris as a synonym for S. f. p. while others consider S. sylvestris (Emerton's A. sylvestris) as a separate species.

**See Bryant, 1908

Prószyóski, J. 1980. Revision of the spider genus Sitticus Simon, 1901 (Aranei, Salticidae), IV. Sitticus floricola (C. L. Koch) group. Annales zoologici, Warszawa 36 (1): 1-35, figures 1-98.