Hakka himeshimensis (Dönitz & Strand, in Bösenberg & Strand, 1906)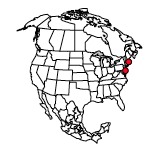 Personal discovery motivates every naturalist each time they go into the field; every so often we are part of something more significant. In August of 2011 I came across a set of images on BugGuide of an unidentified jumping spider taken by Tom Adams in Marblehead, MA. The same species had also been photographed in Rockport, MA in 2010 by Peter Cristofono. Ryan Kaldari had commented that although Cristofono's photo was of a jumper it was a salticid he had not seen before. My curiosity and GB Edwards' encouragement led me to Marblehead. With Adams' help I was able to collect specimens, subsequently identified by Kaldari, confirming the first record of Hakka himeshimensis in North America. The video seen here is a part of the story. The publication describing this record includes a serendipitous ending - not in Marblehead but in Cape May, NJ where later that year I found H. himeshimensis on the banks of the Cape May Canal.
Massachusetts - First State / County Records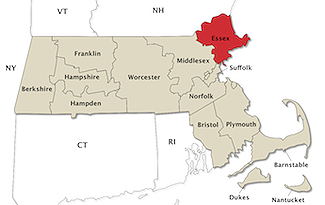 ♦ D. Walton / FSCA - Hakka himeshimensis - Essex (Marblehead Neck), 17 August 2011 - Kaldari, Edwards & Walton, 2011: 1, f. 1, 2A-B

Kaldari, Ryan, Edwards, G.B., and Walton, Richard K. 2011. First records of Hakka (Araneae: Salticidae) in North America. Peckhamia 94.1.