Habronattus decorus (Blackwall, 1846) - Jumping Spider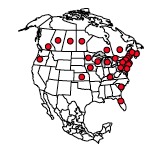 The beauty of the adult male Habronattus decorus rivals many of our fanciest birds. The combination of iridescent rose and pearl gray is exquisite. Another form in the south and northwest sporting shiny black and rose-colored scales is equally striking. The synonym "splendens," although now replaced, was a descriptively apt epithet. Female Habronattus jumpers, in contrast to the showy males, are often pale brown to grayish with subtle dark markings. The female H. decorus, however, is boldly marked with pairs of black spots on the dorsal abdomen. Traditionally spiders have been identified by morphological details many of which are too small to be seen in the field. And while a microscope and specimens may be essential for the archivist this should not preclude the naturalist from making identifications on the basis of other characteristics more readily apparent in the field.
Massachusetts - First State / County Records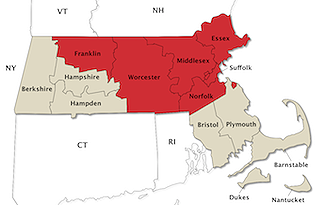 ♦ N. M. Hentz - Attus roseaus - Massachusetts - May and June - Hentz, 1846: pl. 22, f. 4
♦ J. H. Emerton - Habrocestum splendens - Essex (Beverly); Suffolk (Boston); Norfolk (Brookline); - Emerton, 1891: 244, pl. 20, f. 5
♦ CAS - H. decorus - Middlesex (Sherborn) - June - Griswold, 1987: 161
♦ T. Murray - H. d. - Worcester (Harvard) - June 2005 - BugGuide node 294961
♦ D. Walton - H. d. - Franklin (Shutesbury) - June 2009 - BugGuide node 294961
♦ Connecticut - H. d. - Kaston, 1948: 469, 9 records
Griswold, C. E. 1987. A revision of the jumping spider genus Habronattus F.O.P. Cambridge (Araneae; Salticidae), with phenetic and cladistic analyses. University of California Publications, Entomology 107:1-344.