Evarcha hoyi (Peckham & Peckham, 1883) - Jumping Spider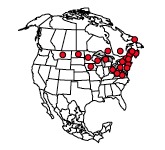 Relatively recent phylogenetic research as well as nomenclature revisions have clarified the relationships of many North American jumping spiders. A piece of this work involves the taxonomist's focus on synonyms (duplicate names for the same species) and priority (chronology of published names for a given species). Evarcha is a large genus with representatives in Asia, Africa, and Europe.The nomenclature of the only eastern North American species has been the topic of some debate with one authority suggesting this spider is E. falcata, a species that occurs here and in Europe. This designation is now thought to be incorrect and "our" spider is the endemic Evarcha hoyi.

Massachusetts - First State / County Records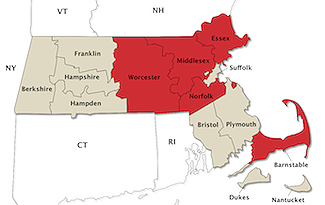 ♦ J. H. Emerton - Hasarius hoyi - Massachusetts - Emerton, 1891: 1891: 243, pl. 21, f. 2
♦ *BSNH - H. h. - Barnstable (Woods Hole), Essex (Ipswich), Middlesex (Medford, Waltham), Western Mass. - Bryant 1908: 103
♦ T. Murray - E. h. - Worcester (Harvard), June 2005 - BugGuide node #20917
♦ T. Murray - E. h. - Norfolk (Milton), April 2005 - BugGuide node #16596
♦ Connecticut - E. h. - Kaston 1948: 469 - Extremely common all over the State.
*See Bryant, 1908

Richman, David B. and Bruce Cutler. 1978. A list of the jumping spiders (Araneae: Salticidae) of the United States and Canada. Peckhamia 1(5): 82-110; Edwards, G.B. 1980. Jumping spiders of the. United States and Canada: Changes in the key and list (4). Peckhamia 2(1): 11-14.